Technology Has Saved The Businesses During The Pandemic?
COVID'19 commonly known as Corona Virus has taken the world by storm. The highly contagious nature of the virus has forced countries to go into lockdown. From Europe, America to Asia, every continent has been hit by the deadly virus. As economies closed down, many businesses are struggling to make ends meet without business as usual. With the vaccine to be available in a year or two, it became obvious to businesses to find alternative means to run their businesses. Technology has played an important rule during this current scenario and has helped us to cope up with the situation. The following are some ways in which technology is helping businesses grow.
Video Calling Apps
Humans are social animals. With millions of people forced to stay at home all over the world, the fundamental nature of humans is being challenged. This paved the way for online video calling apps to make their mark in the market. Some of these apps are discussed below.
1. Zoom
With companies struggling to keep employees connected, many video calling apps have taken the lead to provide a viable solution to the unforeseen problem. Zoom is one such conferencing app that has turned into the pandemic's social network. The traffic on zoom was 10 million in December 2019 which has increased to 200 million in the pandemic. Every day they see a new record of traffic being made on the app. Most of the businesses have opted for zoom to conduct conference calls and stay online to perform routine team tasks.

Zoom's audience is not just a business trying to work from home but normal people staying home due to the pandemic and craving human interaction. People wanting to connect with their friends and families are opting to zoom for its user-friendly interface. The user can enter a meeting by simply clicking on the joining link. It allows the host to record videos and share screens. Also, if the meeting is under 40 minutes with 100 or less than 00 participants then it is entirely free of cost.
In addition to this, schools and colleges have started conducting online classes on Zoom.
Due to this, the company's share price has almost doubled in 1 month to 72%. This has come with an added responsibility for the company's management. But zoom has a long way to go in terms of user data security.
2. Skype For Business
Skype for business is not a new name in the industry. It has been widely used all over the world for highly confidential business meetings either internal or external (with clients) due to its good security and privacy. For example, if a user is using public Wi-Fi to join a meeting, a potential interceptor will get access to encrypted communication only. It provides features such as whiteboard and screen sharing which are useful tools for any professional meeting.
Due to COVID'19, the traffic on Skype for business increased by 143%. This is a lot and just goes on to tell the number of businesses that started working remotely from March 2020.
3. Google Meet And Google Classroom
Many schools and universities closed down during the pandemic. The future of students became uncertain. With no end to be seen to the situation, schools, colleges, and universities were losing their business.
Google meet and google classroom offers a user-friendly interface with a space to upload lectures, take online tests, and have a healthy discussion during classrooms. It provides direct interaction among teachers and students and brings it closer to pre-pandemic teaching.
Online Delivery System
As the virus stopped people from going out to retail shops and dine in at restaurants, the businesses stopped earning. They started losing money amid a pandemic and it grew harder to pay employees their monthly salaries. But this provided them with an opportunity to truly market their online retail stores.
1. Clothing Brands
Although most of the clothing brands had an online store website people still preferred to go to the shops and buy physically. The pandemic presented the possibility of online shopping with no long trips to the market and without having to wait in long lines at the cash counter. The clothing brands found a way to get good sales by promoting their online business on Facebook and other social media platforms by providing attractive discounts amid the Corona Virus.
2. Restaurants
With restrictions on dine-facility by the Governments all over the world, restaurants and other food businesses were forced to lay off their essential staff to save enough money to pay monthly rent and utility bills. But it also provided an opportunity for delivery service providers to boost their business and help the dine-in restaurants.
Mobile applications like foodpanda started gaining popularity and many other similar food delivery applications started being launched in the market. These applications provided the customers with hundreds of options to choose from with discounts of up to 70%. It is a deal anyone would want to have. And that is exactly what happened. People craving restaurant food started using these apps. They marketed their SOPs followed by every rider and made both the customers and restaurants happy.
3. Grocery And Medical Stores
Although some mobile applications had started selling grocery online, it did not gain much attention from the general public until March 2020. The pandemic brought new users ready to shop their monthly grocery online. Since people were reluctant to go outside in the situation therefore they opted for online grocery selling apps. This helped the grocery stores a lot in coping up with the virus.
In addition to this, at a time of medical emergency, many medical stores started taking orders on WhatsApp and Facebook.
Ride-hailing apps such as Careem and Bykea started delivering medicines and groceries as well.
4. Digital And Contactless Payment
A large concern during the ongoing pandemic is that paper cash or any form of material exchanged may spread the virus. The central bank in China, South Korea, and the US have taken certain measured to clean the currency notes before they are circulated. With this, digital payment methods are also being used extensively. People are paying for goods, services, and utilities online through debit/ credit cards or e-wallets. This has enabled business owners to carry out businesses without the fear of spreading the virus.
But the downside to this is that it requires a stable internet connection and access to bank accounts which unfortunately many people don't have.
Another method being used for contactless delivery is through drones and robots. Businesses are relying on technology to safely deliver their goods to the customers without having to put their staff at risk.
Online Doctors
Since it is a medical emergency, therefore the hospitals have been full of COVID'19 patients. The ICUs are full and the waiting rooms are a risky place to contract the virus. Doctors not dealing with COVID'19 patients could not see patients in hospitals full of COVID'19 patients. Several online platforms were created where doctors such as dermatologists started taking online appointments through websites. This gave a safe platform to doctors and patients.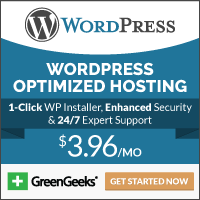 Takeaway
Technology has played a vital role in keeping businesses open. From restaurants to schools and universities, technology is proving its worth by providing services to everyone.
I am an electrical engineer from NED University, currently working in the oil and gas industry.
I have worked on projects related to power generation, distribution, C++, and python programming. I am an avid reader and love to read mystery, fiction and fantasy novels, always on the lookout for something new.